When your Lyft car arrives, chances are it's going to be a fuel efficient, affordable car that has room for at least four passengers. When's the last time your Lyft driver picked you up in an Escalade or a brand new BMW? Never. Lyft drivers pay for their own cars and drive a ton of miles, so they need the best all-around car that a Lyft income can support.
So, what are the best Lyft cars? Drivers…read on! These are the cars that will help you make the most money — Fuel efficient, affordable, and passengers love them.
1. Toyota Prius

Half the Lyft cars are see on the road are Priuses, and the other half of drivers wish they owned Priuses. Once you get hit with that first gas bill you'll wish your car pulled down 50+ MPG. They're roomy too.
2. Honda Civic Hybrid

Another all-around great hybrid I see sporting the pink mustache all over town. Lots of Lyft drivers are choosing this car now that you can pick up a used one for a decent price.
3. Toyota Prius C

The most common brand new Lyft car I see. You can pick up a new one for less than $20,000 and the hybrid drivetrain sips on the gas slower than just about every car on the road.
4. Ford Focus

Not a hybrid, but the gas mileage is so high and the price is so reasonable that it makes a good argument for the all-around benefit of lower-priced gas models.
5. Hyundai Sonata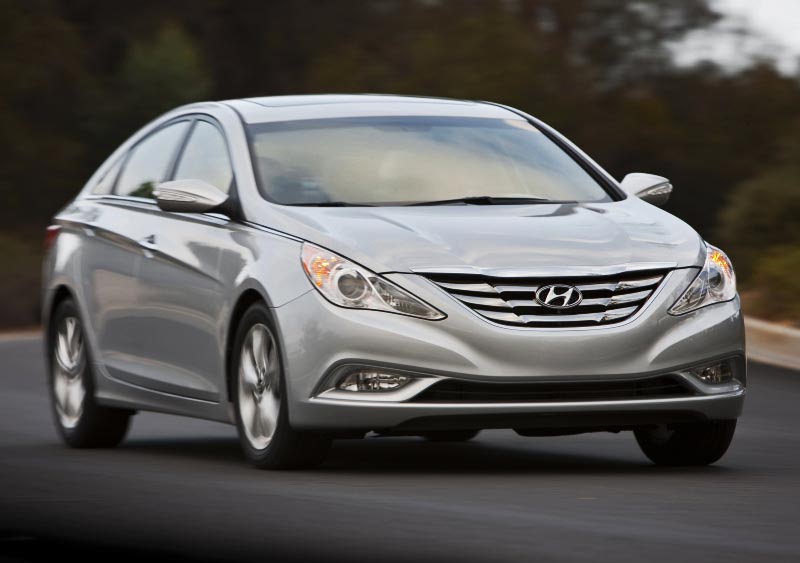 Friggin' every Lyft driver in Orange County and Los Angeles drives one of these. Great value all around: High gas mileage, super roomy, affordable price, one of the best factory warranties you can get.
What do you think? Do you see different Lyft cars on the road? Leave a comment and we can argue about it.