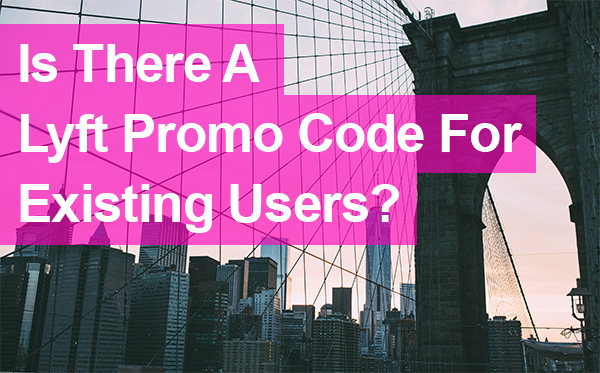 There is almost no such thing as a promo code for existing Lyft users in 2022! If you've already requested a ride or used a promo code, you're no longer eligible to use another Lyft promo code unless it's a rare limited-time offer sent directly from Lyft.
Even though there are almost never Lyft promo codes for existing Lyft users, there are still several ways for you to get free & discounted rides.
Tip:
Lyft promo code '
9MQ5JB
' works for all new Lyft users!
How Lyft promo codes work: None for existing users!
All Lyft users, drivers, and promoters are issued promo codes to share with new users—Brand new users who have never requested a Lyft.
When a new user enters a promo code into the Lyft app, they receive a free ride credit or another promotion.
After a user has claimed a promo code or requested their first ride, they are no longer eligible to use another new user promo code. 99% of the codes you find online are for new users only.
Sometimes promotions for existing users are created for limited-time events, but the codes are only active for a limited time. So if you find a code for an event online, chances are it won't work if the event has passed.
Existing Lyft users: Get free rides by inviting friends
The most reliable way for existing Lyft users to get a free ride is to use the "Free Rides" or "Earn Cash" app feature to share Lyft with your friends.
You'll get free ride credits if the person you refer downloads Lyft and takes a ride. There is no limit to the number of people you can refer, so there's big potential to earn free ride credits.
Other ways to get discounts on Lyft rides
Even though there are no promo codes for existing users, you can still get discounts and credits on Lyft rides if you keep an eye on promotions offered by Lyft.
Sometimes Lyft offers discounts to users, and partnerships with other companies offer discounts and credits toward future rides.
Limited-time discount offers – Lyft occasionally runs limited promotions that offer discounts on rides. Keep an eye out for emails and in-app notifications about discount opportunities.
Lyft Pink – Lyft offers a subscription service called Lyft Pink that offers discounts on rides for $9.99 per month. It's a good option for users who use Lyft frequently. Other benefits are priority airport pickups, a more relaxed cancellation fee policy, and exclusive temporary perks.
Free or discounted rides to events – Occasionally, Lyft will offer promo codes, discounts, or free rides to special events. Follow the Lyft Blog and keep an eye on promotions inside the Lyft app to learn about upcoming events that offer discounts to existing Lyft users.
Partnerships with credit card companies – Lyft sometimes partners with credit card companies to offer extra rewards for Lyft users.
For example, certain Chase credit cards offer extra cash back when you use the card to pay for Lyft. Find out more about credit card promotions by keeping up to date with the Lyft blog and your credit card company.
Chase Freedom & Lyft: 5% Cash Back, 5X points, or 10X on Lyft Rides
Any Lyft user with a Chase Freedom, Ink, or Sapphire credit card can get 5% cash back, or points on all Lyft rides when you set an eligible Chase card as your default payment option. The benefit you receive depends on the card you use. Check Lyft.com/chase for more info.
To see if your card is eligible, head to the Payment area of the app. If you already have a Chase card in your payment options, look for a message underneath the payment method that says '5% total cash back with Chase.' Or add your Chase card and check for the message.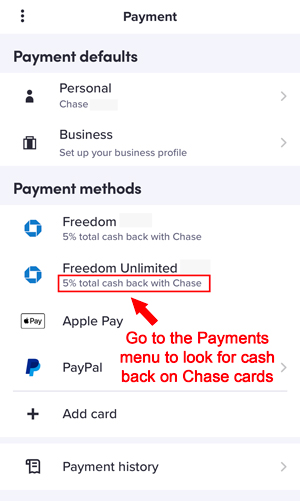 Take the cheapest ride type: Lyft Shared
Lyft Shared is the best ride type if you're looking for a bargain. Shared pairs you with another Lyft user heading in the same direction as you.
Lyft Shared is 20% cheaper than a regular Lyft, or more.
Your driver may pick up another passenger during your ride, or you may join a ride that already has a passenger in it.
Existing Lyft users can use an Uber promo code to get a cheaper Uber
If none of the above tricks work for you, why not try Uber? Download Uber and input 'cws7s2' before you request your first ride, and you'll get a discount on your first ride.
| Uber Promo Code | Promotion Credit | Expiration Date |
| --- | --- | --- |
| cws7s2 | Varies city to city | Never! |
| Lyft Promo Code | Promotion Credit | Expiration Date |
| LYFTRSD | Varies city to city | Never! |